Self-Care Tips for the Winter
During the winter months, there are many dark, dreary days that can have you feeling down in the dumps. It's easy to fall into seasonal depression now that the holidays are over and spring feels just too far away. If you've been feeling down, you could use a pick-me-up! Boost your mood and take care of yourself this winter by following these self-care tips for the season! 
Spend Time Outside 
Although it's cold outside, it's still important to spend time outdoors during the winter; not only for your mental health, but also for your physical health. Being outdoors can support your health by ensuring you are getting enough Vitamin D. Vitamin D offers a plethora of benefits to support our health, including regulating mood, reducing inflammation, supporting bone growth, and so much more! 
Although many people think being out in the cold will get you sick, if you venture outside properly, the opposite is true. As long as you are bundled up, getting that fresh air and winter sunshine is a fantastic way to show yourself some love and brighten up your day. If it's too cold to go out, take in some natural sunlight by opening your blinds and curtains.
Exercise
Another great way to take care of yourself this winter is by staying active. Exercising throughout the winter season is an easy way to boost your mood and energy levels during the colder months. These exercises do not need to be complicated. Simply grab a warm drink and take a walk around your neighborhood. Other options for exercising include yoga, running, dancing, cycling, swimming, or other aerobic activities. Getting your heart rate up and working out will be sure to give you the boost of dopamine that you'll need this winter season to feel happy, energized, and confident! 
Create New Habits 
Self-care can also include creating new habits and new activities that bring you joy! Whether you are forming a new habit or shifting old habits around to better suit your needs, this form of self-care provides us with daily activities that keep our minds busy throughout the day. To start a new habit, it is important to establish a routine. Find something that you have been wanting to incorporate into your daily life. By choosing a new habit and incorporating that into your day-to-day, it will be easier to form the habit. 
Start out with something simple such as journaling in the morning or evening. It could also be as simple as making your favorite homemade cup of coffee or hot chocolate in the morning. After you have chosen your habit, be sure to do it everyday to help engrain the habit into your daily routine and to begin taking a small moment each day for yourself
Habit-Shifting
Habit-shifting is another way to show yourself some love during the winter season. Shifting your habits to something that is more fulfilling and joyous can also improve your mood over the winter. When shifting habits, there are some important steps to follow that can streamline habit forming. 
First, journal and think about your current habits. During this step, think about your daily morning routine or other daily tasks. Next, it is important to find the perfect place to implement the new routine. Be intentional when picking your habits. Choose habits that make you happy. Lastly, stick with your habits. Create a system to reward yourself when you keep up with your habits. Give yourself a sweet treat, treat yourself to a movie, or enjoy a quiet night in. Whatever you choose, rewarding yourself after sticking with a habit will help celebrate what you have accomplished and provide incentive to keep going! 
Eat Healthy 
Taking small steps to eat healthy and nourish your body with nutrients this winter season will help you and your family stay healthy and happy this winter season. Eating healthy can be simple and stress-free. Start out by planning out your grocery list. Next, set aside time for meal prepping, or time in the evenings to cook with your family. Stick to your meals and limit your spending at restaurants and coffee shops. Not only will this help you save money after a busy holiday season, but it will also help you and your family fuel your body with necessary nutrients and vitamins that you need this winter.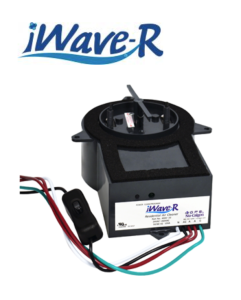 Investing in an air purification system is another way to ensure you are taking care of yourself in every season, but especially throughout the winter. During the winter, we spend more and more time indoors to stay warm. With all this extra time in our home, airborne contaminants such as pet dander, dirt, and bacteria can build up in the air we breathe. 
Air purification systems can reduce up to 99.9% of contaminants and pollutants from the air in your home. Ensuring the air you breathe is clean, is essential to support your health and immune system. Contact us at Bunns & Bennett to find the perfect air purification system for you and your family this winter. 
Take Care of Yourself
Whether you need to take a walk, bake a sweet treat, or take a nice, warm, bath, ensure you practice self-care this winter. Stay warm and cozy in your home as you rest and relax with your family! Contact Bunns & Bennett if you are looking to invest in an air purification system so you can breathe easy and be comfortable! 
We're your local HVAC contractor of choice in Huntsville, AL. Give us a call at (256) 536-0967, or email us at [email protected] to ask any questions or make an appointment. We proudly offer fast, friendly, professional HVAC services, and we're ready to help when you need us! Be sure to follow us on Facebook and Instagram for more helpful information regarding your HVAC system. HVAC FAQs HVAC FAQs HVAC FAQs